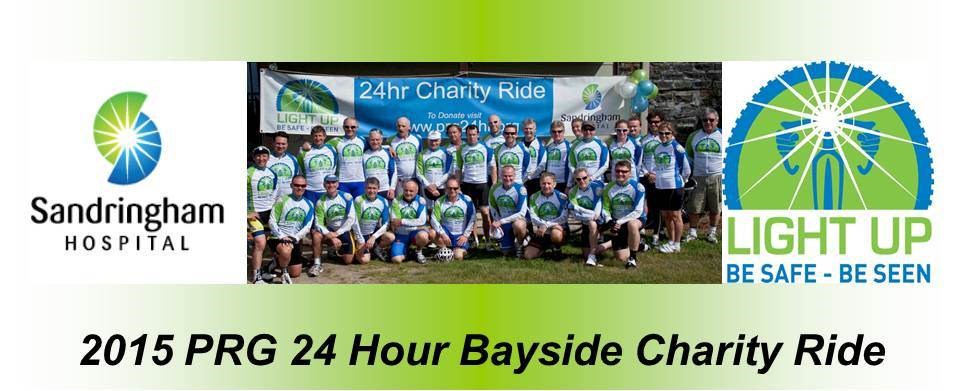 Sandringham Hospital
The Premium Red Group (PRG) is a group of cyclists from Bayside Melbourne who believe in making a positive contribution to their community, while promoting cycling and cycling safety. To this end, they have enlisted the support of 40 like-minded riders to join them for a 24 hour charity ride from midday Saturday 29 August until midday Sunday 30 August 2015.

The riding group represents people from across the community, and all have joined to support the great work of Sandringham Hospital.

Sandringham Hospital delivers a range of health care services including a 24 hour emergency department and is also home to several staff who advocate for increased cycling safety. Many of these doctors and nurses regularly see, first hand, the impact of cycling-related incidents. Many of our riders have benefited from the support provided by the hospital over the years and are keen to 'give something back'.

We have been riding for the hospital for several years and in 2013 raised around $90,000. This year, we have a special project in mind, building a new Day Procedure Centre so we are aiming higher. With your assistance, we are aiming to raise at least $100,000.

The hospital needs our help to raise funds to build a Day Procedure Centre, with your support, we can help improve care for everyone in our community. Donations over $2 are tax deductible.